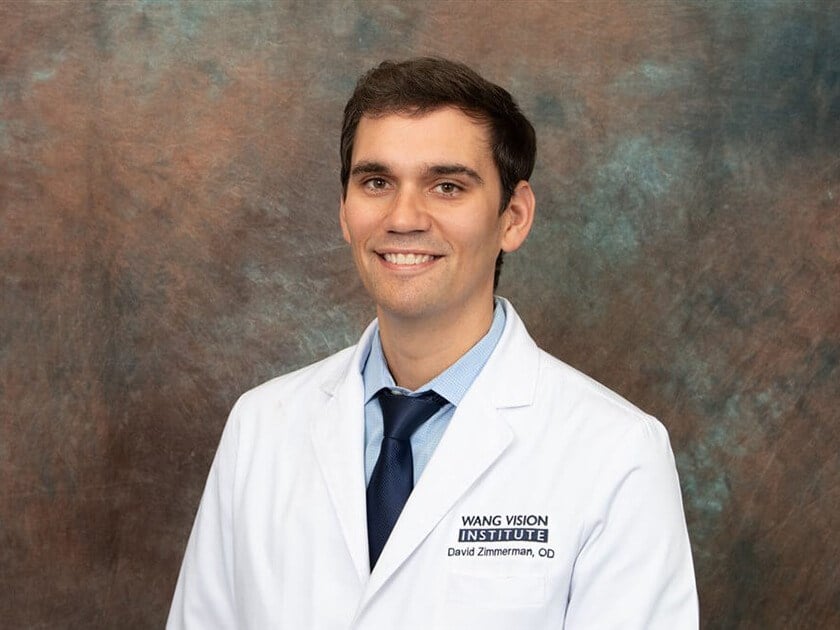 Dr. David Zimmerman serves as a consultative optometrist at Wang Vision Institute. Dr. Zimmerman routinely counsels patients interested in refractive surgery. This includes reviewing options of LASIK, ZEISS SMILE, PRK, ICL, refractive lens exchange, cataract surgery and the various premium intraocular lenses. Dr. Zimmerman regularly advises patients who suffer from keratoconus. This involves discussing their symptoms and going over their surgical and nonsurgical options for treatment, which can include corneal cross-linking, Intacs, and corneal transplantation. Dr. Zimmerman often sees his patients through every step of their treatment at our office, from pre-surgery preparation to post-operative care.
2022 Best Optometrist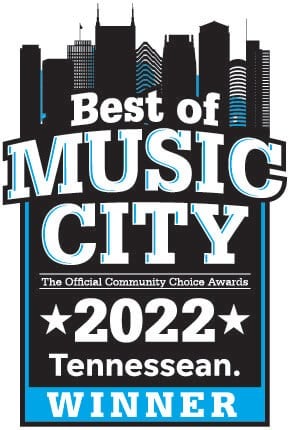 Dr. Zimmerman is originally from Huntsville, AL and graduated summa cum laude from Auburn University with a Bachelor of Science degree in Biomedical Sciences. He graduated with highest honors from University of Alabama at Birmingham School of Optometry.
His areas of specialty include caring for patients receiving refractive surgery, cataract surgery, premium intraocular lenses, keratoconus surgery, and glaucoma surgery. He personalizes treatment by considering therapeutic options of medication, laser, or surgical intervention. He enjoys pre and post-operative care as well as diagnosing and treating ocular disease. Dr. Zimmerman has written board review questions and lectures on dry eye, refractive surgery, keratoconus treatments, premium lenses and glaucoma management.
Dr. Zimmerman enjoys spending time with friends and family. He and his wife have three children which keeps them very busy. They enjoy spending time outdoors, watching college football, and cooking outside.
Reviews
"Okay! First let's talk about this amazing experience and the wonderful people behind it. I was nervous and extremely nauseous before and during my visit because it has to do with my eyes. But the doctor and every worker mad me feel amazing. They made me feel good even when I acted a fool on the surgery table. Definitely would and will receive this treatment to any and everyone. Dr. Jones and Cameron were awesome and so calming. I feel like I made Dr.jones work a little Harder but I can see and I'm so happy I went through with it."
D.W.
Google
"I honestly cannot say enough about the experience I had at WVI! The suite was easy to find, instructions were clear on parking and validation, the facility was clean and run professionally. The team members were phenomenal! Scott took the extra time to get to know me on a personal level and calm my nerves! Dr Zimmerman did a great job explaining my options and answering all my questions. Dr Jones and Cameron took exceptional care of me in the surgery room, making sure I was comfortable and knew exactly what was going on with each step of the procedure.Thanks to WVI and his extraordinary team, I have 20/20 vision! SMILE has changed my life!"
M.C.
Google
"would give more than five stars if google allowed it. Kayla, Scott, and Dr. Guduru made everything very easy to understand had good communication through the whole process. If you are on the fence about getting lasik, this is the place you need to. Cannot recommend them enough! you wont be disappointed."
A.B.
Google
"My experience at Wang Vision was great from the very first phone call to get basic info and following throughout the entire process. After speaking with Dr. Zimmerman I went ahead and chose to do SMILE immediately following my consultation. Dr. Guduru completed the procedure. He was fantastic along with his assistants. Dr. Guduru explained each step during the surgery and his assistants were encouraging which made it a great experience. I had a fairly high prescription for the last 20+ years so waking up the day after surgery and being able to see as if I had glasses on was such a cool feeling. 10/10 would recommend Wang Vision!!"
P.J.
Google
"From my initial assessment to the second cataract removal my experience was nothing short of extraordinary. The efficiency, professionalism, friendliness, and empathy from the staff is very rare these days. Dr. Guduru is quite obviously a top notch surgeon combined with a caring and superb bedside manner. His talent for explaining issues and resolvement of them is delivered without condescension or hurry. I believe my coordinator was Wendy (or Amanda), as well as a lovely OD who came in on my first visit. I feel badly I didn't write down his name! Top of the line eye health. It's just over 24 hrs since my surgery and my vision is crystal clear. I could go on..but WVI is obviously HIGHLY RECOMMENDED!♥️"
C.H.
Google
Related Posts