What is the EVO Implantable Contact Lens (ICL)?
Wang Vision Institute was the first center in Middle Tennessee to perform the New EVO Implantable Contact Lens.
EVO ICL is an Implantable Collamer™ Lens that corrects common vision problems such as nearsightedness (myopia) and astigmatism. Collamer is a biocompatible material that works in harmony with the eye. The lens, which is slightly smaller than a typical contact lens, is implanted in the eye during a 20 to 30 minute procedure. Unlike laser vision correction surgeries that permanently change the shape of your cornea, the EVO ICL procedure is additive, meaning that no corneal tissue is removed. Worldwide, more than 1 million EVO ICL lenses have been implanted.

What are the Benefits of EVO ICL?
EVO ICL offers many benefits for patients who are candidates for the ICL procedure and are seeking a vision solution that allows them the freedom of less dependence on glasses or contact lenses. The advantages of EVO ICL include:
Sharp, clear vision
Excellent night vision
Does not cause dry eye syndrome, which is a common concern with
laser vision correction surgeries
Quick procedure and recovery with minimal downtime
A great option for people with thin corneas
Built-in UV Protection
Designed for permanent vision correction, but can be removed for added peace of mind
The EVO implantable contact lens (ICL) is an innovative lens that is placed behind the iris and in front of the eye's crystalline lens to correct vision in patients with astigmatism and nearsightedness. This technique works with the eye to not only restore clear and sharp vision but also provide UV protection to the eyes and improve a patient's ability to see at night. Implantable contact lens surgery may be a great option for patients who don't qualify for another refractive laser treatment (such as LASIK and PRK) or for those who don't wish to have multiple vision surgeries performed simultaneously (one to correct myopia and one to address astigmatism).
In a procedure that takes less than 30 minutes, the EVO ICL and Toric ICL allow our eye surgeons at Wang Vision Institute to treat patients with higher levels of astigmatism and myopia while preserving the corneal structure of the eye. If you rely on eyeglasses or contact lenses to see clearly and would like to reduce your dependence and improve your vision, contact our Nashville, TN office to learn about your options. As one of the first practices in the state to offer ICL and Toric ICL for astigmatism correction, you can trust that your procedure will be performed by a skilled and experienced team.
Implantable Contact Lens Reviews
"I just finished up my last ICL (Implantable Contact Lens) surgery. "Implant what in your where?!", I've been asked. It actually was a very quick process and didn't hurt at all. A couple days after surgery I've got 20/20 vision. As incredible as this is I have to say the whole experience is what it is because of Dr. Ming Wang, Scott, Eric, and the staff at the Wang Vision Institute. They explained exactly what they were going to do and then made it happen. Everyone remembered myself and my family by name and did everything possible to alleviate any concerns or confusion. Seriously Dr. Wang is phenomenal and has drastically improved my quality of life."
- J.W. /
Google /
Nov 02, 2015
"I am 25 years old and recently had he ICL ( implantable contact lenses) surgery, and for the first time since I was 6 years old I am not having to wear glasses to see. My glasses prescription had gotten to a -15.75 & -16.25 and was getting worse every year, this surgery completely changed my life and I am so thankful. Dr. wang and his staff are amazing and I would highly recommend him and his staff to anyone needing any eye surgery performed. I would also highly recommend this surgery to anyone "
- B.S. /
Healthgrades /
Mar 23, 2016
Previous
Next
Who is a candidate for ICL?
Patients who have been turned away from LASIK or PRK in the past may be able to find the solution they need with ICL or Toric ICL. This procedure is intended for those who:
Are in overall good health
Have myopia with astigmatism
Have a consistent eyeglass prescription
Are at least 21 years of age
To fully assess your candidacy for the procedure, one of our skilled ophthalmologists will conduct a comprehensive eye exam and ask questions regarding your medical history. Men and women with keratoconus, glaucoma, cataracts, or those who have had cataract surgery may not be approved for an implantable contact lens treatment. Additionally, individuals who are pregnant or nursing will likely need to wait to have the surgery.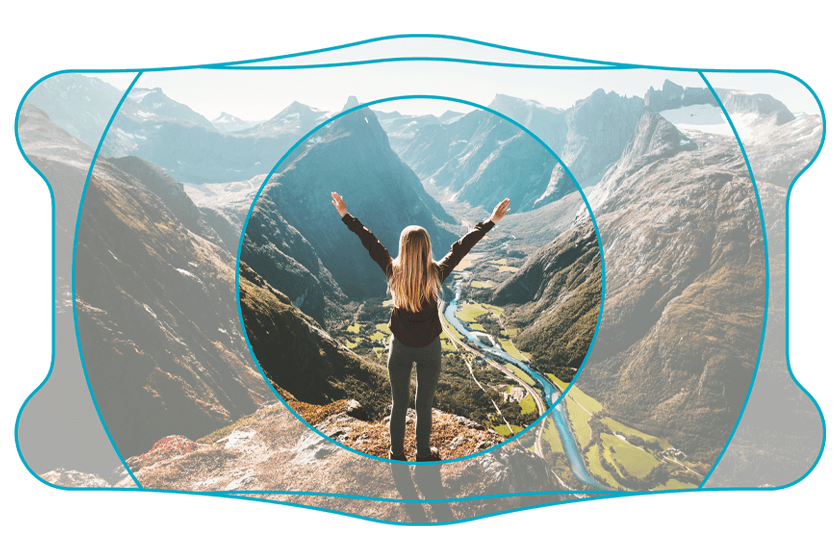 WHAT TO EXPECT during ICL surgery
Implantable contact lens surgery is an outpatient procedure that is performed at our Nashville, TN outpatient surgery facility, typically in under 30 minutes. Prior to surgery, we will numb your eyes to ensure that you are comfortable throughout the session. Nearly all of our patients report feeling no discomfort during their ICL or Toric ICL procedure. Using advanced technology, one of our highly trained ophthalmologists will create a small opening into the eye (about 3mm in size) and use a fine, special tool to place the lens, which will be positioned behind the iris and in front of your natural lens to cover the area and improve your vision acuity for the long-term.
Like with LASIK, the majority of patients will notice an improvement in their sight immediately after the surgery. Typically, most individuals will achieve their fullest outcomes about four weeks after their treatment.
How long is recovery after ICL surgery?
After your ICL or Toric ICL surgery, you will need a responsible adult to drive you home. Before you leave, we will schedule a follow-up visit to our Nashville, TN office the very next day so we can conduct a post-surgical assessment. We will also schedule future check-ins at one month and six months post-op to ensure that you're healing well and your vision quality has improved. A member of our team will prescribe anti-inflammatory and antibiotic eye drops after your treatment to prevent infection. While you recover, it will be important that you avoid putting any unnecessary pressure on the eyes, internal or external, caused by rubbing, massaging, heavy lifting, or straining.
Many patients experience wonderful results following their ICL or Toric ICL procedure, often achieving 20/40 vision or better with some people even reaching 20/20 vision.
Implantable Contact Lens FAQ
How long do implantable contact lenses last?
Implantable contact lenses are permanent and should last a lifetime. You should no longer have a need for eyeglasses or contact lenses. Talk with our Nashville, TN eye care team to learn more about your expected results.
Is an implantable contact lens treatment safe?
ICL surgery is a quick and safe treatment performed at Wang Vision Institute's outpatient surgery facility. The entire procedure usually takes about 15 minutes to complete. You will lay down comfortably in one of our private treatment rooms, and your eyes will be carefully numbed with eyedrops prior to the procedure.
How long does it take to recover after ICL surgery?
Typically, recovery after ICL surgery is relatively quick. You will start to notice improvements in your vision within the first day after your treatment. Optimal results can become noticeable within about a month from your ICL surgery.
SOLUTIONS FOR ASTIGMATISM and more
Our team at Wang Vision Institute is pleased to offer our Nashville, TN patients a diverse range of solutions to enhance their overall quality of sight and vision acuity. ICL and Toric ICL (implantable contact lens) is an innovative new treatment that gives men and women the ability to see clearer without relying on glasses or removable contacts. Unlike regular contact lenses, these lenses do not have to be taken out every night. If you're bothered by astigmatism and nearsightedness and would like to learn about your options for improvement, contact our office today and schedule a surgical evaluation.
Related Procedures
Related Posts