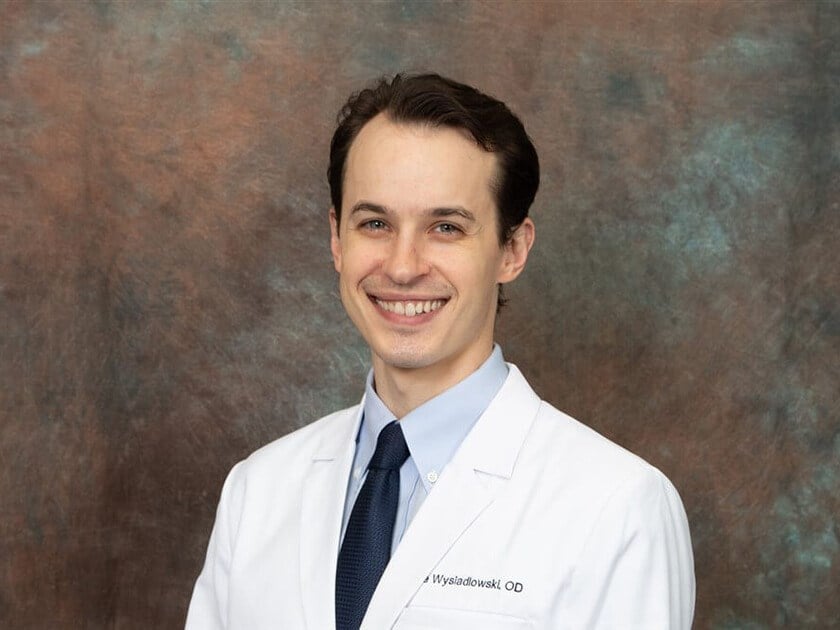 Meet Dr. Jake Wysiadlowski
Dr. Jake Wysiadlowski or Dr. "Wish", as we call him, is a West TN native. He graduated from the University of Tennessee in Knoxville with a Bachelor's Degree in Biology (Biochemistry Molecular and Cellular Biology) and Southern College of Optometry in Memphis, TN. He then completed an ocular disease residency with an emphasis on refractive surgery in Austin, TX. Dr. Wish enjoys cooking, trying new restaurants, hiking with his dog, and cheering on the Tennessee Volunteers!
Reviews
"I just got Lasik at Wang Vision Institute yesterday. Today, my eyes have mostly healed and I can see better than ever before. My first appointment here was only a week ago, and they managed to get me in for Lasik very quickly. My coordinator, Cameron, my surgeon, Dr. Guduru, and Amanda W. made this process very easy!"
I.A.
Google
"Okay! First let's talk about this amazing experience and the wonderful people behind it. I was nervous and extremely nauseous before and during my visit because it has to do with my eyes. But the doctor and every worker mad me feel amazing. They made me feel good even when I acted a fool on the surgery table. Definitely would and will receive this treatment to any and everyone. Dr. Jones and Cameron were awesome and so calming. I feel like I made Dr.jones work a little Harder but I can see and I'm so happy I went through with it."
D.W.
Google
"Before this operation, I saw many people on the Internet saying that their eyes would be very painful and tears would flow down after the anesthetic. Some people went to other homes to ask. They all felt that my eyes were too dry and the astigmatism was too high to help me do it. Later, I learned about DR wang through a friend's introduction, so I"
A.L.
Google
"would give more than five stars if google allowed it. Kayla, Scott, and Dr. Guduru made everything very easy to understand had good communication through the whole process. If you are on the fence about getting lasik, this is the place you need to. Cannot recommend them enough! you wont be disappointed."
A.B.
Google
"From my initial assessment to the second cataract removal my experience was nothing short of extraordinary. The efficiency, professionalism, friendliness, and empathy from the staff is very rare these days. Dr. Guduru is quite obviously a top notch surgeon combined with a caring and superb bedside manner. His talent for explaining issues and resolvement of them is delivered without condescension or hurry. I believe my coordinator was Wendy (or Amanda), as well as a lovely OD who came in on my first visit. I feel badly I didn't write down his name! Top of the line eye health. It's just over 24 hrs since my surgery and my vision is crystal clear. I could go on..but WVI is obviously HIGHLY RECOMMENDED!♥️"
C.H.
Google