The film "Sight" is based on Dr. Wang's autobiography "From Darkness to Sight" and co-stars Greg Kinnear.
Dr. Ming Wang, Harvard & MIT (MD, magna cum laude), PhD (laser physics), is a world-class cataract and LASIK eye surgeon, philanthropist, and community activist. He is the founding director of Wang Vision Institute and a Clinical Professor for Meharry Medical College, both in Nashville, TN.
As an eye surgeon in Nashville, TN, Dr. Wang has performed over 55,000 procedures, including on over 4,000 doctors. He has published over 100 papers, including one in the world-renowned journal Nature, as well as 10 ophthalmic textbooks
The Wang Foundation for Sight Restoration, a 501c(3) non-profit charity founded by Dr. Wang, has helped patients from over 40 states in the U.S. and 55 countries worldwide, with all sight restoration surgeries performed free-of-charge.
As a co-founder of another 501c(3) non-profit organization, the Common Ground Network, Dr. Wang is dedicated to helping people find common ground and solutions to problems in order to achieve more success and happiness.
Dr. Wang has received numerous awards including the Honor Award of the American Academy of Ophthalmology, the Lifetime Achievement Award of the Association of Chinese American Physicians, an honorary doctorate degree from Trevecca Nazarene University, NPR's Philanthropist of the Year Award, and Kiwanis Nashvillian of the Year Award for his lifetime dedication to helping blind orphan children from around the world.
Dr. Wang's patients include music stars such as Dolly Parton, Charlie Daniels, Kenny Chesney, Naomi Judd, and "Dancing with the Stars" pro, Julianne Hough.
Dr. Wang is the founding president of the Tennessee Chinese Chamber of Commerce, and co-founder of the Tennessee Immigrant and Minority Business Group.
2022 Best Ophthalmologist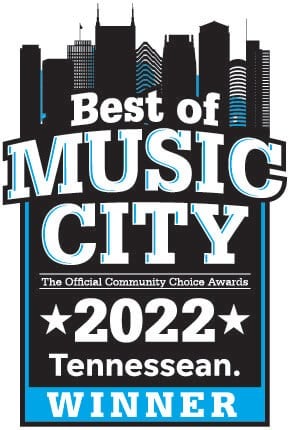 After obtaining his PhD in laser physics, Dr. Wang was trained at the top three eye institutes in the U.S.:
MD (magna cum laude), Harvard Medical School and Massachusetts Institute of Technology, Boston, MA
Residency, Wills Eye Hospital, Philadelphia, PA
Corneal and Refractive Surgery fellowship, Bascom Palmer Eye Institute, Miami, FL.
Specialties and Expertise
Dr. Wang was one of the first eye surgeons in the United States to perform bladeless, all-laser LASIK and ZEISS SMILE (small incision lenticular extraction). To this day, his LASIK and ZEISS SMILE procedures have exceptionally high rates of success. His world-renowned reputation led to him being selected as a LASIK surgeon for ABC's national hit-show, Extreme Makeover.
Dr. Wang performs ZEISS SMILE and LASIK (age 18+), Implantable Contact Lens (age 21+), Forever Young Lens (age 45+), laser cataract surgery (age 60+), laser floater removal, INTACS® corneal implants and corneal cross-linking. He also runs an active international referral clinic for post-LASIK and post-cataract surgery complications.
A former panel consultant of the U.S. FDA Ophthalmic Device Panel, Dr. Wang holds several U.S. patents for his inventions of new biotechnologies to restore sight, including:
the world's first amniotic membrane contact lens (AMCL).
an adaptive infrared retinoscopic device for detecting ocular aberrations.
a digital eye bank for virtual clinical trials.
Dr. Wang performed the world's first femtosecond laser-assisted artificial cornea implantation (Alphacor) and the first INTACS® procedure in the U.S. using a new version for advanced keratoconus. He was a U.S. investigator in a FDA clinical trial for a procedure to treat age-related loss of near vision (presbyopia) as well as a clinical trial for cross-linking to treat keratoconus. He introduced the femtosecond laser to Tennessee and performed the state's first bladeless all-laser LASIK, as well as the first such procedure in China.
Throughout his career, Dr. Wang has been a member of many professional organizations, including:
Alumni Societies for both Harvard and MIT
American Society of Cataract and Refractive Surgery
Bascom Palmer Eye Institute Alumni Society
Nashville Academy of Ophthalmology
Wills Eye Hospital Alumni Society
Dr. Wang has also served on a number of editorial boards, such as the American Journal of Ophthalmology, Cataract and Refractive Surgery Today, Investigative Ophthalmology and Visual Sciences, and the Journal of Refractive Surgery.
Dr. Ming Wang grew up in China in the 1960's. He played the Chinese violin (erhu) and learned to dance in order to escape a life in labor camps as many innocent children were being deported to a life of poverty during these times. He eventually made his way to America with only $50.00. He then graduated with the highest honors from Harvard Medical School and MIT.
Dr. Wang and his wife Anle live in Nashville, TN with their three cats: Spaghetti, Tennessee, and Lily. Dr. Wang is a champion amateur ballroom dancer and was a finalist in the world pro-am international 10-dance championships. Playing his erhu, he accompanied country music legend Dolly Parton on her album, Those Were the Days.
Known also for his work in philanthropy, Dr. Wang organizes an annual classical ballroom dance charity event, the EyeBall, which has drawn attendees from all across the U.S. and around the world.
Dr. Wang's autobiography, From Darkness to Sight, is an inspirational story of how one man turned fear, poverty, persecution, and prejudice into healing and love for others. It demonstrates how focus, determination, humility, and profound faith can inspire a life that, in turn, impacts the lives of countless others. The book has inspired an upcoming movie called "Sight."
Reviews
"I'm so glad I decided to have SMILE LASIK done at Wang Vision Institute. The staff, Kayla in particular, and Dr. Guduru were so helpful. I went from not being able to see much of anything without my glasses, to having 20/15 vision in a day!"
T.B.
Google
"I had an absolute amazing experience at wang vision! Dr. Guduru did an absolutely amazing job with my LASIK they talked me through everything. Throughout my consult I had an amazing experience with the staff! Dr. Wish did my consult and we loved him and Cameron and Karen helped me get everything logistic wise taken care of. Overall I had an amazing experience and would recommend wang vision to anyone!"
T.C.
Google
"If you are considering LASIK/SMILE, look no further than Wang Vision Institute! Scheduling my appointment was incredibly easy (note: they validate parking), and the consultation and procedure were top notch! After discussing my options, I went with the SMILE procedure and am already experiencing incredible results just 1 day after my procedure. Karen and Cameron were super friendly and communicative throughout the entire process. Dr Jones, who completed my procedure, was super thorough, answering all my questions and talking me through every step of the procedure (which was fast and pain free)!"
A.C.
Google
"Exceptional visit and surgery! Love it! So grateful"
Anonymous
RateMDs
"Great staff, surgery day was a breeze. Everything went well! "
C.H.
Healthgrades
Related Posts