Welcome Dr. Wysiadlowski to the WVI Team!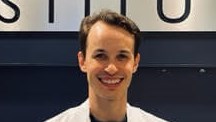 Dr. Wysiadlowski or Dr. Wish, as we call him, is a West TN native.  He graduated from the University of Tennessee in Knoxville with a Bachelors Degree in Biology (Biochemistry Molecular and Cellular Biology) and Southern College of Optometry in Memphis, TN.  He then completed an ocular disease residency with an emphasis in refractive surgery in Austin, TX.
Dr. Wish enjoys cooking, trying new restaurants, hiking with his dog, and cheering on the Tennessee Volunteers!