Wang Vision Institute: Your Trusted Experts in Vision Care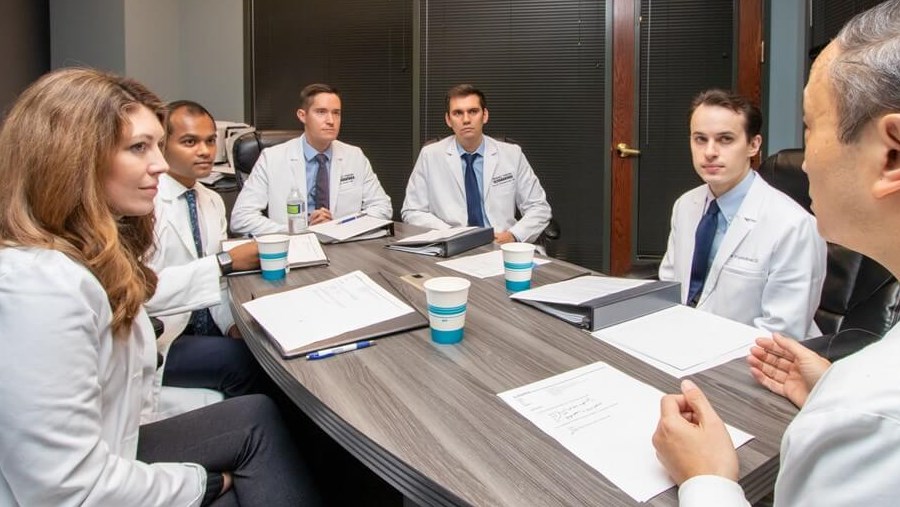 When it comes to your vision, you deserve the highest level of care from trusted experts. At Wang Vision Institute, we are proud to be recognized as leaders in the field of vision care. With our team of experienced ophthalmologists, cutting-edge technology, and commitment to patient satisfaction, we have established ourselves as the go-to destination for comprehensive and personalized vision care. 
Unparalleled Expertise
At Wang Vision Institute, our team of ophthalmologists brings a wealth of knowledge and expertise to the table. Dr. Ming Wang, the founder and director of the institute, is a renowned surgeon and Harvard & MIT graduate who has performed over 55,000 vision procedures. He is a pioneer in the field of laser eye surgery and has received numerous accolades for his contributions to ophthalmology. Our team of highly skilled ophthalmologists undergoes rigorous training and stays abreast of the latest advancements in vision care to ensure that our patients receive the best possible treatment.
State-of-the-Art Technology
We believe in staying at the forefront of technological advancements to provide our patients with the highest standard of care. At Wang Vision Institute, we invest in state-of-the-art equipment and utilize advanced techniques to diagnose and treat various vision conditions. From cutting-edge laser systems for refractive surgeries to advanced diagnostic tools for comprehensive eye examinations, we have the tools necessary to deliver accurate diagnoses and precise treatments.
Comprehensive Range of Services
Whether you require vision correction, treatment for a specific eye condition, or preventive care, Wang Vision Institute offers a comprehensive range of services to meet your needs. Our expertise spans across various areas, including LASIK and PRK laser vision correction, cataract surgery, corneal transplants, glaucoma management, dry eye treatment, and more. We take a personalized approach to each patient, tailoring our treatments to address their unique vision requirements.
Commitment to Patient Satisfaction
At Wang Vision Institute, patient satisfaction is at the core of everything we do. We understand that vision is a crucial aspect of daily life, and we strive to provide our patients with the best possible outcomes. From the moment you step into our state-of-the-art facility, you will experience a warm and welcoming environment where your needs are prioritized. Our dedicated staff is committed to ensuring your comfort and addressing any concerns you may have throughout your treatment journey. We believe in fostering long-term relationships with our patients, and their trust and satisfaction are our greatest rewards.
When it comes to your vision, you deserve the expertise of trusted professionals who prioritize your well-being. At Wang Vision Institute, you can trust that you are in the hands of highly skilled professionals who are dedicated to helping you achieve optimal vision and improve your quality of life. Schedule a consultation with us today and experience the Wang Vision Institute difference. 
To learn more about our vision care options, attend our FREE Online Vision Seminar Tuesdays at 6:45 p.m. CST. RSVP now!