Save Your Vision Month: 9 Tips for Healthy Eyes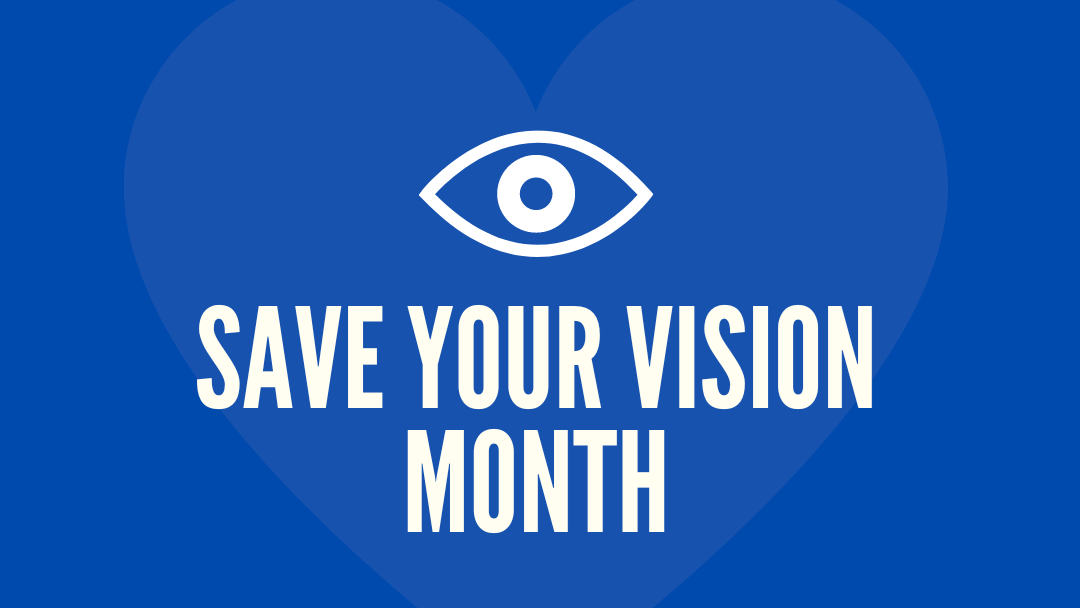 March is National "Save Your Vision Awareness Month," and it is an important reminder that your eyes are an essential part of your overall health. This year, Wang Vision encourages everyone not to take their eyes for granted by prioritizing their eye health and vision care. Don't take your eyes for granted. Use these simple tips to keep your eyes healthy for years to come! 
(1) Get a Comprehensive Dilated Eye Exam
Getting a comprehensive dilated eye exam  is the single best thing you can do for your eye health! The dilation process enables eye doctors to get a good look at the back of your eyes, which is the best way to check for any signs of damage and is the only way to detect common eye diseases in the early stages. Common eye diseases like glaucoma, diabetic eye diseases, and age-related macular degeneration often have no warning signs or symptoms. A dilated eye exam is also the best way to treat these early on, which makes them easier to treat! So even if you think your vision is fine or that your eyes are healthy, the only way to be sure is by visiting your eye doctor. 
You should have a comprehensive dilated eye exam regularly to ensure your eyes are healthy. If you haven't received an exam in a while, schedule one at Wang Vision here!  
(2) Know Your Family's Health History
Many types of eye diseases can be inherited. In addition, you may be at a higher risk of developing certain eye diseases and conditions if it runs in your family's medical and genetic history. So if you haven't already, talk to your family members to find out if anyone has been diagnosed with an eye disease or condition. 
(3) Eat Healthy Foods
Healthy habits like eating well can go a long way toward keeping your eyes healthy! For example, eating a well-balanced diet rich in fruits and vegetables can lower your risk for diseases and conditions that lead to eye or vision problems. Specifically, dark leafy greens, such as spinach, kale, or collard greens, are great for promoting eye health. Research has also shown that eating fish high in omega-3 fatty acids, like salmon, tuna, and halibut is also great for your eyes! 
(4) Get Active
Being physically active not only helps you stay healthy, but it can also lower your risk of health conditions that can cause vision and eye health problems. For example, getting in daily physical activity reduces your risk for diabetes and high blood pressure, which are causes of severe eye diseases and conditions. 
(5) Quit Smoking 
Smoking is just as bad for your eyes as it is for the rest of your body. Research has shown that smoking increases your risk of developing age-related macular degeneration, cataract, and optic nerve damage, which can all lead to blindness. 
(6) Wear Protective Eyewear
It is crucial to wear protective eyewear when playing sports or doing certain activities in which eye protection is needed. If it is required as part of your job, make a habit of wearing your protective eyewear at all times. It is never a bad idea to take extra precautions when it comes to avoiding any possible opportunity for damage to your eyes!
(7) Wear Sunglasses 
Even if it is cloudy, protecting your eyes from the sun's ultraviolet rays is important. When you are outdoors, wear sunglasses that block out 99 to 100 percent of UV-A and UV-B radiation. 
(8) Give Your Eyes a Rest
Many of us spend a lot of time staring at our computers and other devices throughout the day. To avoid eye fatigue, try the 20-20-20 rule. Every 20 minutes, look 20 feet away for 20 seconds. This easy exercise will help reduce eyestrain. 
(9) Properly Clean Your Contact Lenses
If you wear contact lenses, it is vital to always wash your hands before putting your contacts in and taking them out. This is crucial for avoiding the risk of infection. Also, make sure to disinfect your contact lenses and replace them as instructed. 
Taking care of your eyes saves your vision and benefits your health overall! So prioritize your eye health this month and beyond with these simple tips! 
For more information about your vision care options, attend our FREE Online Vision Seminar Tuesdays at 6:45 p.m. CST. RSVP for the seminar now here!