Meet Dr. Frenkel: Wang Vision Ophthalmologist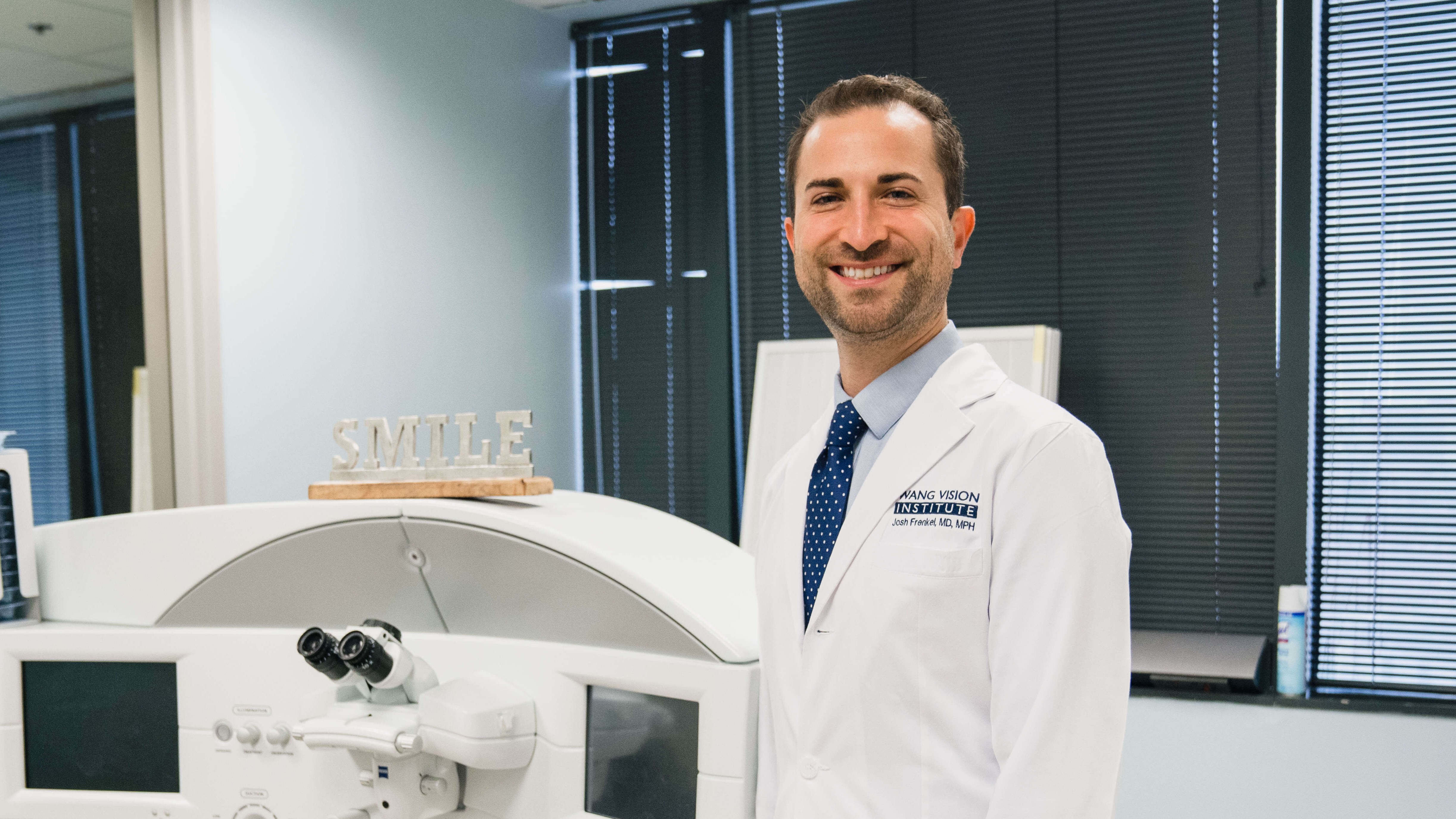 Dr. Josh Frenkel is one of the leading ophthalmologists at Wang Vision Institute. With his advanced training, extensive knowledge, and love for helping patients, he has become a huge asset to the WVI team. Read on to learn more about Dr. Frenkel!
Education and Training
Dr. Frenkel attended Oberlin College for his undergraduate degree and then attended Tulane University for medical school and residency. After completing his residency, Dr. Frenkel received training in microsurgical glaucoma surgeries from the #1 program in the country. 
During this time, he received guidance from many notable figures in the field of ophthalmology. He also received training in cataract and refractive surgery along with the treatment of dry eye and cornea disorders.
Specialties
Thanks to Dr. Frenkel's extensive knowledge from his years of study, residency, and fellowship, he specializes in a variety of areas. Dr. Frenkel is an anterior segment specialist who focuses on care and treatment for glaucoma, cataracts, refractive issues, cornea disorders, and dry eye syndrome. 
Honors
During his residency, Dr. Frenkel received a number of high honors, including the Millennial Eye Rising Star award, as well as the Young Ophthalmologist award at the Caribbean Eye Conference. Additionally, Dr. Frenkel has had the honor of being one of the first surgeons to carry out a variety of new and innovative procedures. He was recently the first surgeon in Tennessee to use the new Vivity Lens implant. Dr. Frenkel is always looking for new ways to improve the lives of our patients with cutting edge technology. 
Fun Facts
During his undergraduate experience at Oberlin College, Dr. Frenkel played 4 years of collegiate baseball.
He likes to spend his free time exploring Nashville, practicing yoga, and spending time with his wife and two dogs.
Dr. Frenkel is known as the "Sock Doc" thanks to his extensive sock collection, which he wears to the office every day!