How Safe is the AMCL Procedure?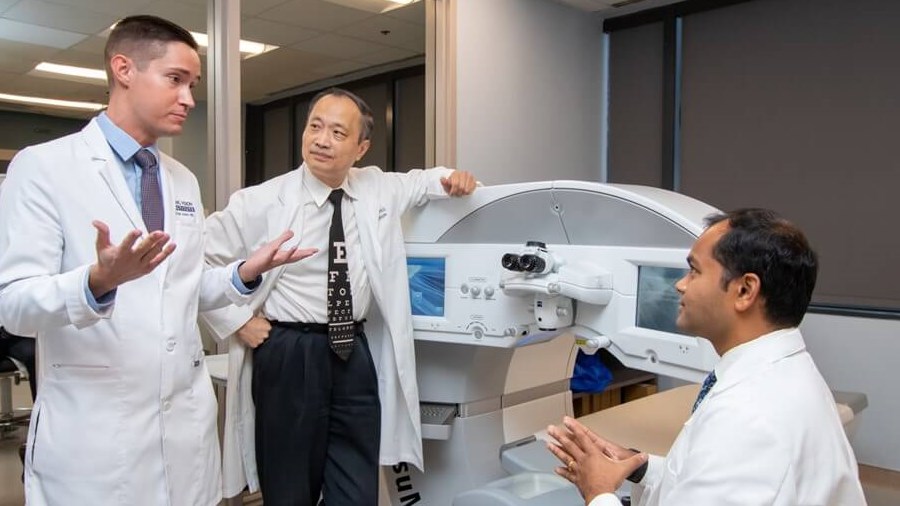 Don't let chronic dry eyes interrupt your life! For those that have not responded to other dry eye treatments, AMCL may be right for you. But what is AMCL and how safe is the procedure? Keep reading to learn more about this revolutionary procedure.
Wang Vision invented the first amniotic membrane contact lens (AMCL)! This revolutionary procedure uses amniotic membrane tissue to heal dry eyes. The purpose of AMCL is to reduce inflammation and discomfort and allow the surface of the eye to heal from the effects of dry eyes. With long-lasting results, the AMCL procedure is a great way to heal corneal scarring. 
While this procedure may seem complicated and scary, it is extremely safe and effective. As the expert in this procedure, Wang Vision Institute has healed many eyes with AMCL. It only takes around a week for the amniotic membrane disc to dissolve, and the procedure itself takes only minutes to place the disc.
This procedure is nonsurgical and a numbing solution will be used to protect the eye from discomfort as the procedure progresses. The amniotic membrane disc will be placed on the eye and then drops will be used to activate the disc. A bandage contact lens will be placed over the disc and cornea to help seal in the disc. Patients should not feel any pain during the placement of the disc or bandage lens.
For those that have been suffering from chronic dry eye and corneal scarring, AMCL may be the solution! This procedure is safe, pain-free, and a revolutionary solution to pervasive issues. Let the AMCL experts at Wang Vision Institute guide you through this procedure so you can live life dry eye free!
To learn more, attend our FREE online vision seminar Tuesday at 6:45 p.m. CST. RSVP now!