How Long Can Dry Eye Syndrome Last?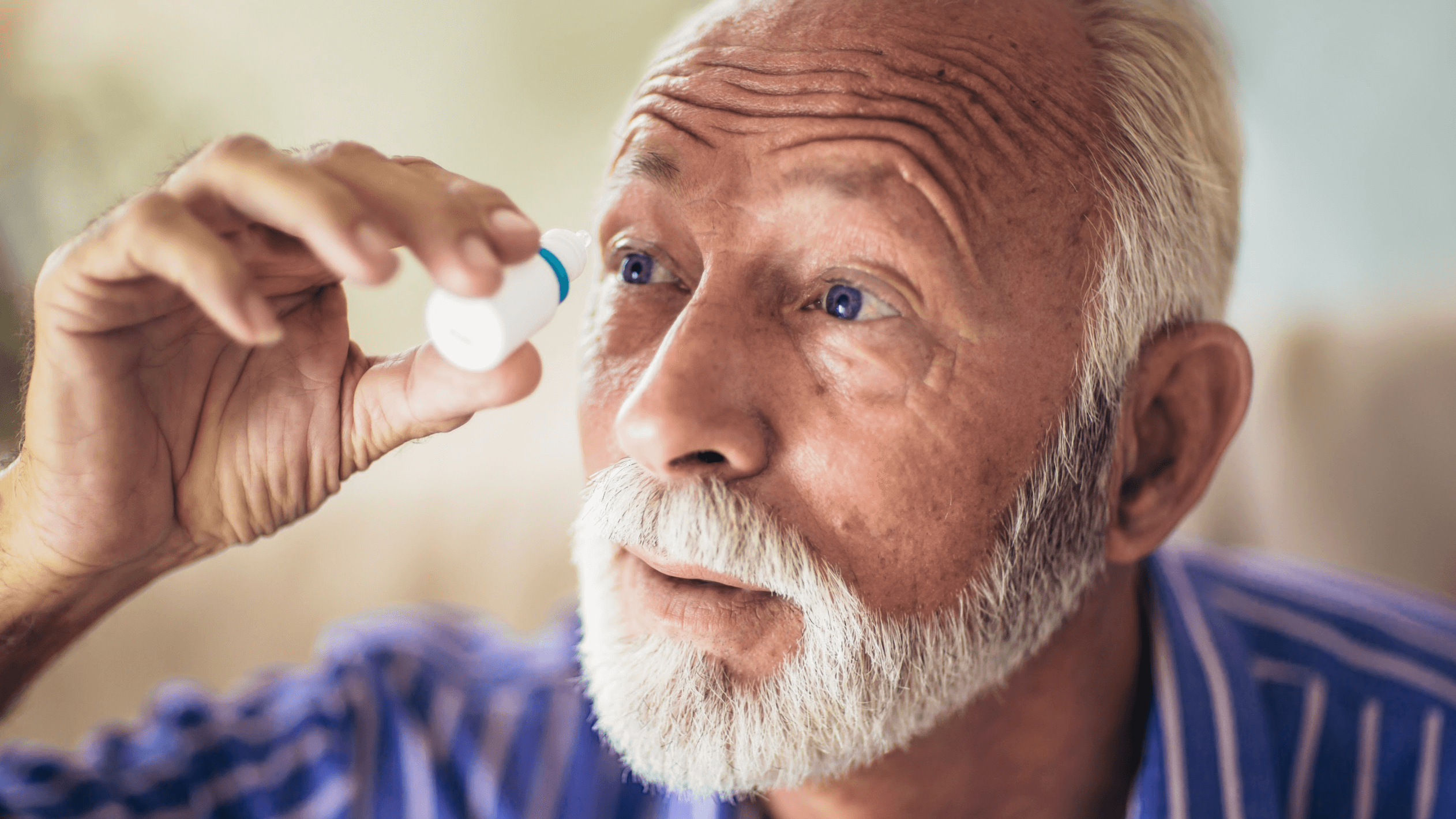 Dry eye syndrome is an eye condition that affects many of our patients at Wang Vision Institute in Nashville, TN. It occurs when someone doesn't have enough tear production to lubricate the eyes properly. Tears are necessary for offering clear vision and for eye health. When your eyes don't produce these tears, they can become uncomfortable and cause blurry vision. Wang Vision Institute doctors offer eye exams that can diagnose and treat dry eye syndrome. We offer different dry eye syndrome treatments that can resolve any pain or discomfort.
What causes dry eye syndrome?
Your tears have three layers: the inner mucus layer, the watery middle layer, and the oily outer layer. When these glands don't produce enough for all layers of the eye, tears become inflamed. This is a major cause of dry eye syndrome.
Dry eye syndrome is more common in women who are pregnant or who are on hormone replacement therapy. Patients with autoimmune disorders, such as lupus or rheumatoid arthritis, who have chronic allergies, take nasal decongestants, birth control pills, antidepressants, or antihistamines, or who have had LASIK eye surgery are all much more likely to develop dry eye syndrome. Long-term contact lens use and prolonged computer use can also cause dry eye syndrome symptoms.
How dry eyes affect your vision
Some common signs that you have dry eye syndrome include:
Blurry vision

Difficulty wearing contact lenses

Dryness due to lack of tear production

Headache

Mucus

Pain

Red, burning, or itchy eyes

Sore eyes

Watery eyes
Those with dry eye syndrome say that their eyes feel heavy and sore, which can lead to light sensitivity and trouble seeing at night. Thankfully, at Wang Vision Institute, our doctors can properly treat patients with a variety of treatments.
How long can I experience dry eye symptoms?
Ultimately, dry eye syndrome can be either a temporary or chronic condition. When it's chronic, it can go on for a long time, and your symptoms may get better or worse but never go away entirely. In more mild cases, symptoms may develop and suddenly disappear. Regardless of your experience, an eye exam can help our doctors to diagnose you and offer professional dry eye syndrome treatments.
Diagnosing dry eyes
When your eyes are exhibiting vision changes, it's important to schedule a visit to Wang Vision Institute in Nashville, TN. Our vision professionals perform tests to examine how many tears you have in your eyes. We use a dye called fluorescein to make the tear film on your eyes easier to see. We also can use the Schirmer's test that measures how quickly your eyes produce tears. Our doctors may also look closely at the quality of the tears and how long it takes for your tears to dry. All of these tests allow us to professionally diagnose dry eye syndrome in patients.
Dry eye syndrome treatment
Your dry eye treatment is customized based on the underlying condition that is causing your dry eye symptoms. After an exam and discussion of your medical history, we will choose what dry eye syndrome treatment we feel will work best for your eye health. Some treatments we offer include:
Prescription or non-prescription artificial tears: Patients with mild dry eye syndrome may be prescribed them to help supplement their natural tear production.

LipiFlow: When you have a severe or chronic case of dry eye syndrome, this can warm and massage the glands in your eyelids to promote better tear production.

Punctal Occlusion: These special plugs in the tear ducts seal them off to hold your natural tears in the eye.

Amniotic membrane contact lens: Dr. Wang created this to help patients with dry eye syndrome to wear contacts again comfortably.

BlephEx: This eyelid treatment clears away debris that may be causing dry eye syndrome.
Learn more about dry eye syndrome treatments in Nashville, TN
At Wang Vision Institute, we provide superior eye care to patients suffering from dry eye syndrome. While it is common, it should never affect someone's quality of life. When you're suffering from dry eye syndrome symptoms, schedule an appointment with one of our doctors at Wang Vision Institute in Nashville, TN to learn about treatments. Begin the journey to restoring your vision today.