Here's Why We're Experts in Laser Cataract Surgery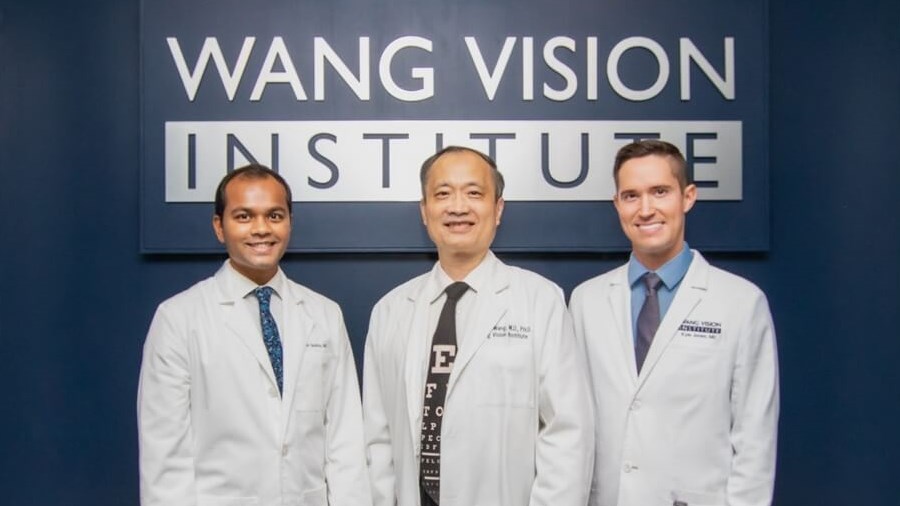 Unfortunately, changes to our vision often occur as an inevitable part of the natural aging process. One of the most common age-related eye problems is cataracts, a clouding of the eye's lens that causes reduced vision and, if left untreated, can even cause complete blindness. Fortunately, Wang Vision Institute has expert cataract surgeons and provides the most advanced treatment options for our patients. Read more to see why we're experts in laser cataract surgery. 
The Most Advanced Technology
Wang Vision is proud to provide the most advanced diagnostic technology and treatment options for our patients. For our patients with cataracts, that includes offering laser-assisted cataract surgery. In fact, Wang Vision was the first in the state to perform laser cataract surgery using our state-of-the-art LenSx laser. This laser maps an intricate digital diagram of the eye's surface, which allows for a more exact, scalpel-free incision with exceptional accuracy. This cataract treatment option allows for more impressive results and offers a quicker recovery process than traditional cataract surgery. 
Expert Care
Our cataract surgeons at Wang Vision are equipped to detect and treat this condition early and support patients with advanced symptoms. We offer a range of potential treatment options for cataracts, dependent upon the state of the disease and your unique situation.
Laser Cataract Benefits
There are numerous benefits from laser cataract surgery treatment, such as: 
Lowered risk of corneal swelling during surgery
Quick, precise procedure with little recovery time
Overall a safe and trusted procedure for a number of patients
Improved vision with reduced need for vision assistance
For cataract patients who also have refractive errors, such as nearsightedness, farsightedness, and presbyopia, we also offer specialty IOLs that can serve as corrective lenses. These IOLs not only rid the patient of cataracts but also reduce their dependance on traditional prescription eyeglasses or contact lenses. 
For more information about laser cataract surgery, visit our informational page here.  
Learn more about your vision options by attending our FREE Online Vision Seminar Tuesdays at 6:45 p.m. CST. RSVP for the seminar now here!