Does LASIK Permanently Fix Eyesight?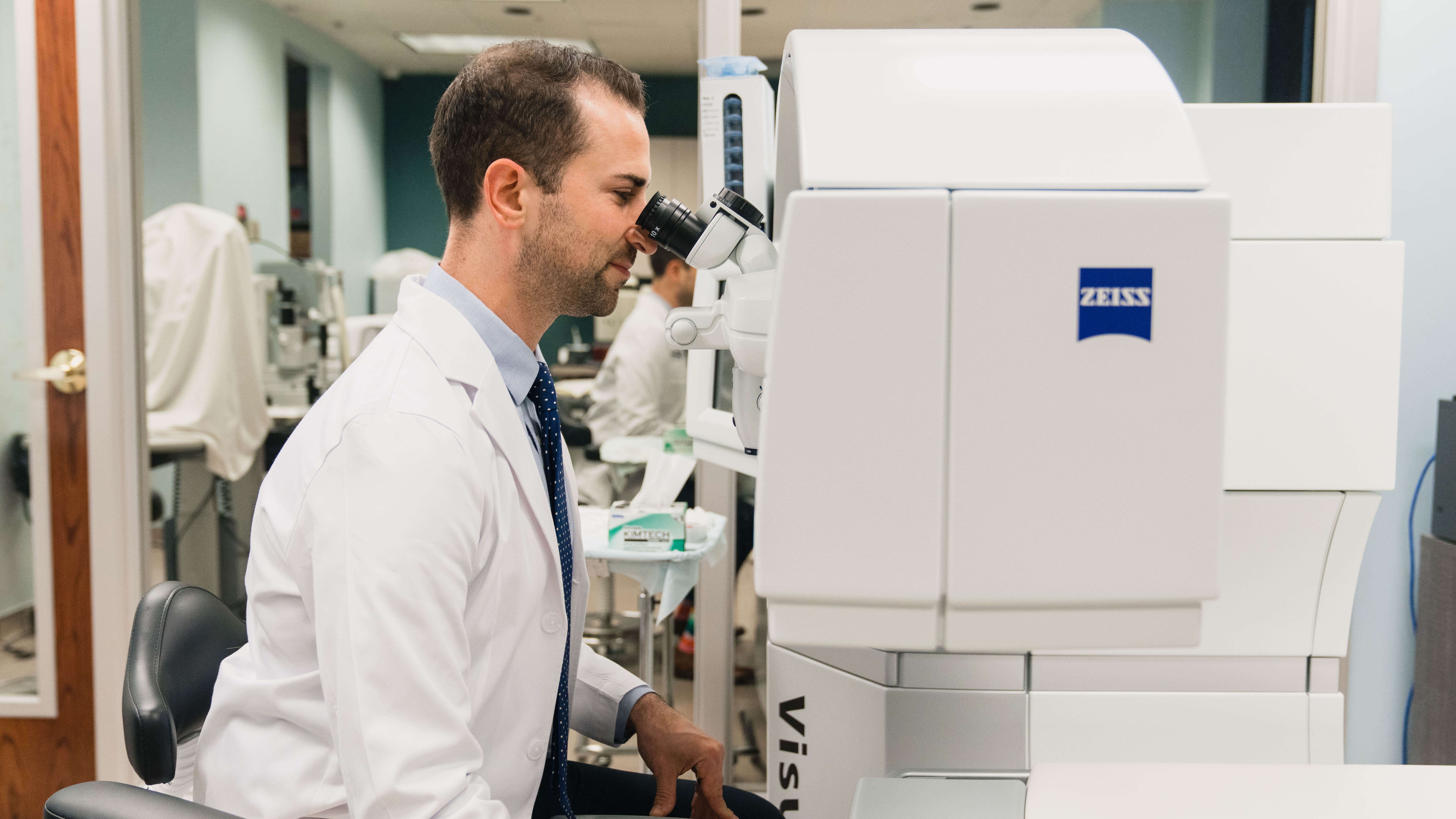 At Wang Vision Institute, you and your eyesight are our top priority. Dr. Wang and Dr. Frenkel have successfully performed over 55,000 LASIK procedures and are committed to helping you find the correct vision treatment.
Soft-LASIK surgery utilizes three-dimensional image-guided technology. This technique gives our surgeons the opportunity to perform LASIK with increased precision and accuracy. The procedure normally lasts about 10 minutes, and almost all patients will experience clear vision within one day.
But will the surgery permanently fix my eyesight? 
After receiving LASIK, eyesight results will develop and stabilize within 3-6 months. If you experience inconsistent clear vision or light sensitivity, do not panic. These issues are common in patients and are typically resolved within a few months.
Once the surgery is completed, it is best for patients to go home and sleep for a few hours to recover. Try not to scratch or massage the eyes for about two weeks as they heal. Napping is the best way to make it through the recovery process!
The majority of patients who receive LASIK will be eager to drive and get back to work. We advise you to wait at least 24 hours before getting behind the wheel or returning back to the office. While you may be able to function properly the day after your LASIK procedure, it is important to rest and give your eyes a break from focusing on important tasks.
After the stabilization period, your vision should be improved over the course of a year. Vision correction surgery should decrease your dependence on glasses or contact lenses. So, while LASIK surgery may not permanently fix eyesight, enhancement procedures are available to further improve your vision.
Our team of surgeons are dedicated to helping you achieve the best eyesight possible. In addition to performing LASIK, we also offer SMILE, PRK, and Forever Young Lens surgery. Each of these procedures are proven to produce comprehensive results for patients to achieve long-lasting vision. 
If you are interested in learning more about LASIK, join us for our FREE Vision Webinars on Tuesday at 7 p.m. CST, or schedule a consultation with Wang Vision Institute today.