Cosmetic Procedures Offered at Wang Vision Institute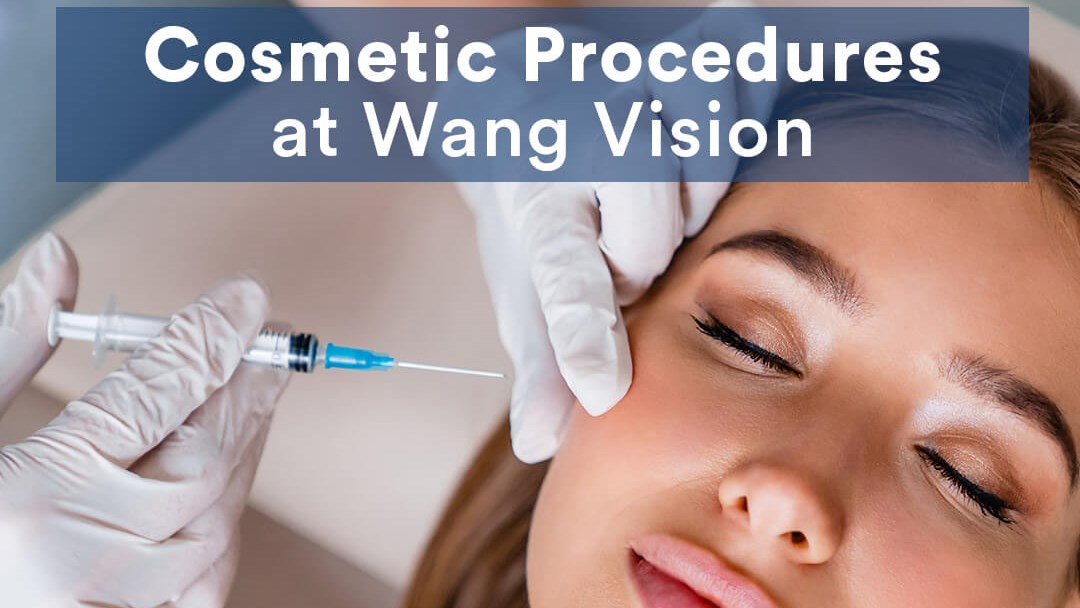 We're all looking to look our best, and Wang Vision is not only an innovator in the vision correction realm, but a powerhouse in cosmetic procedures as well. Here at Wang Vision we offer two non-surgical procedures that our doctors are skilled in to keep you looking younger and treat many skin concerns.
Botox
Diminish the effects of aging and smooth wrinkles with Botox! Botox can make improvements to the face by softening fine lines and wrinkles. This procedure is popular among both men and women, and our team is well-equipped to help you achieve your most youthful looking skin with Botox. Schedule an appointment today to learn more about pricing per unit, and if Botox may be right for you.
Intense Pulsed Light Therapy (IPL)
Wang Vision is proud to offer a new treatment that not only treats dry eye, but can be used to address cosmetic concerns. IPL Treatment is a revolutionary technology that uses pulsed light to correct skin concerns. IPL can be used to treat rosacea, age spots, and other blemishes. Our team is specialized in this treatment and ready to help you correct both your dry eyes and any skin issues you may have. Schedule an appointment to learn more about IPL Treatment and if it is right for you.
If your corrected vision has you seeing your wrinkles and skin concerns more clearly, then Botox or IPL Treatment may be right for you! Learn more by calling our office at 615-321-8881 or joining our FREE online vision seminar Tuesdays at 6:45 p.m. CST. RSVP now!