Breakup With Glasses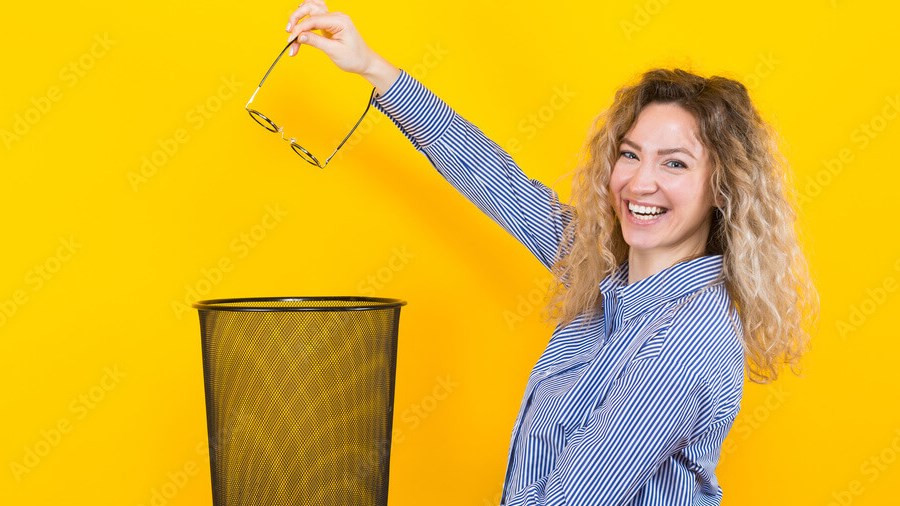 It's time to talk about your relationship with your glasses. Are they controlling your life? Are you making decisions unconsciously every day based on if you are able to participate in an activity with your glasses by your side? You don't have to choose between wearing your glasses and not being able to see. Breakup with your glasses with LASIK and free yourself from the daily hassles and financial burden of prescription glasses!
What is LASIK?
LASIK (laser-assisted in situ keratomileusis) is the most popular refractive treatment in  the ophthalmology field. At Wang Vision, we were the first center in Tennessee with Soft-Touch LASIK technology, which uses less than ? pressure on the eye than traditional LASIK. This procedure can reduce or entirely eliminate myopia, hyperopia, and astigmatism by precisely altering the contour of the cornea, allowing light to be directed properly on the retina. It is extremely quick and virtually pain-free, and it is known to provide lasting outcomes!
What Are the Benefits of LASIK?
LASIK surgery is performed at Wang Vision Institute with cutting-edge Soft-Touch LASIK technology , which offers wide-ranging benefits to significantly improve your vision, including:
A gentler, more comfortable procedure (Soft-Touch vs. Traditional LASIK)
Almost instant dramatic vision improvements
Saves money over time-no more purchasing glasses or contacts
No stitches or bandages
Recovery is quick
Better overall quality of life
Breakups are typically difficult, but breaking up with your glasses is sure to make life after a whole lot better! So ditch the glasses and come to Wang Vision Institute to free yourself from the burden of your glasses with our life-changing Soft-Touch LASIK procedure today!
For more information about LASIK, check out our informational page here. To  win money off your LASIK procedure, RSVP to our FREE Online Vision Seminar Tuesdays at 6:45 p.m. CST . NOW!