Best Places to See in Nashville this Spring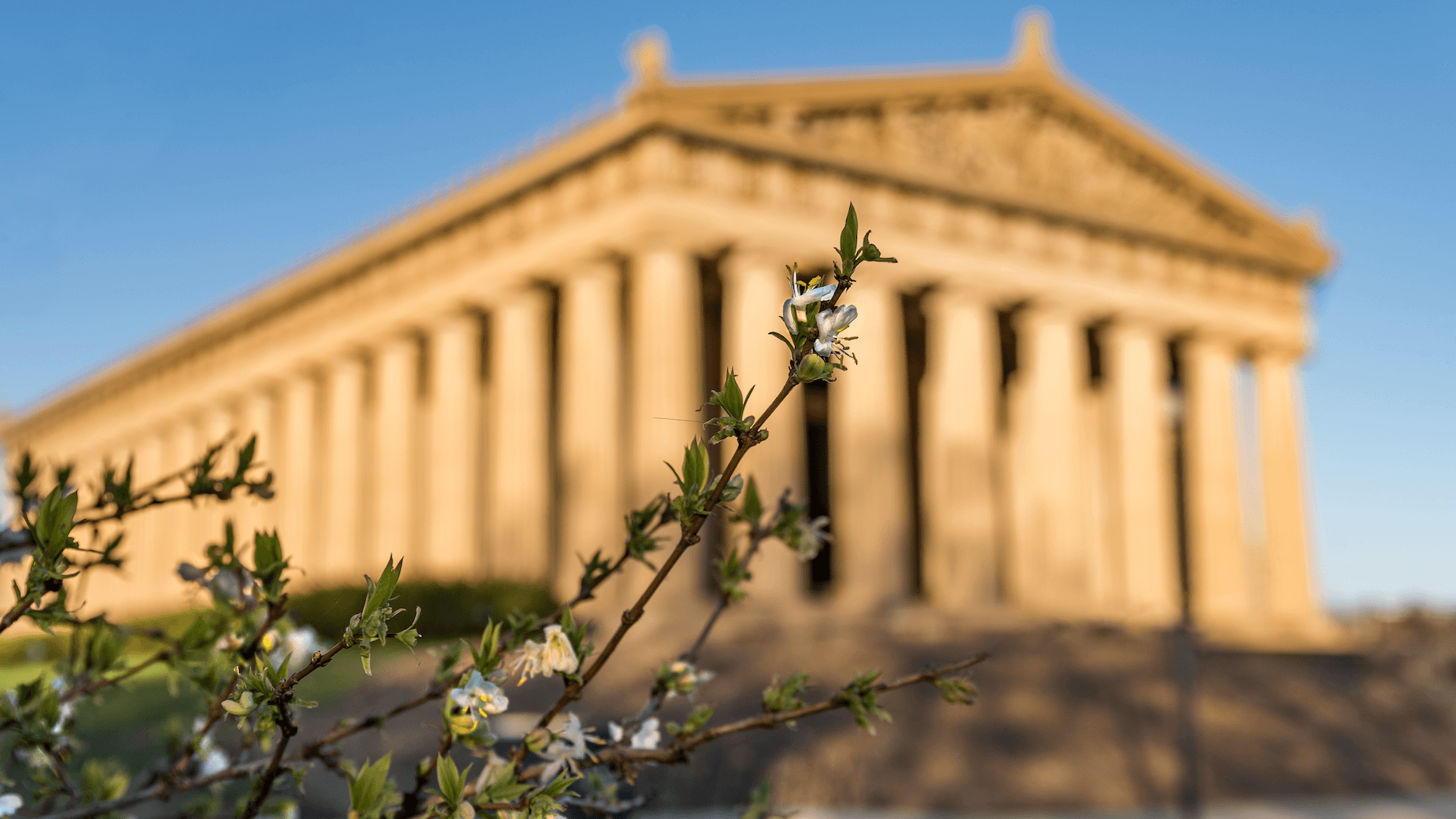 As the weather warms up and flowers begin to bloom, springtime in Nashville is full of fun sights to see. Whether you enjoy strolling through parks, hitting up the shopping malls, or checking out the newest attractions, Music City has plenty to offer for the whole family. Check out some of the best places to see in Nashville this spring below.
Centennial Park
Known for its replica statue of the Parthenon, Centennial Park is one of Nashville's must-see outdoor attractions. Enjoy a picnic on the green or take a mile-long walk around the trail for beautiful park views. Centennial Park also hosts numerous cultural events and festivals throughout the year to support the local community.
Cheekwood Estate & Gardens
To see one of Nashville's beautiful outdoor landscapes, look no further than visiting Cheekwood Estate & Gardens. Celebrating its 10th anniversary of Cheekwood in Bloom, the park has over 55 acres of flowers, sculptures, and architecture to look at.
Gaylord Opryland
Looking for a fun getaway for spring break? Visit Gaylord Opryland! Explore the indoor gardens or take a ride on the Delta Riverboat Cruise for spectacular views of the resort. Opryland offers plenty of dining and shopping options in addition to its own indoor waterpark. Don't forget to buy tickets to the iconic Grand Ole Opry.
Museums
Rainy days don't have to be boring! Spend a day inside one of Nashville's many museums and you may find some rich history and artifacts. The Country Music Hall of Fame, National Museum of African American Music, and Frist Art Museum are a few of our favorites. 
Broadway
Nothing says Nashville more than live music! Enjoy a fun afternoon shopping at Fifth & Broadway then head over to one of the many honky tonks for a fun night of entertainment with friends and family.