At What Age Can You Get LASIK Eye Surgery?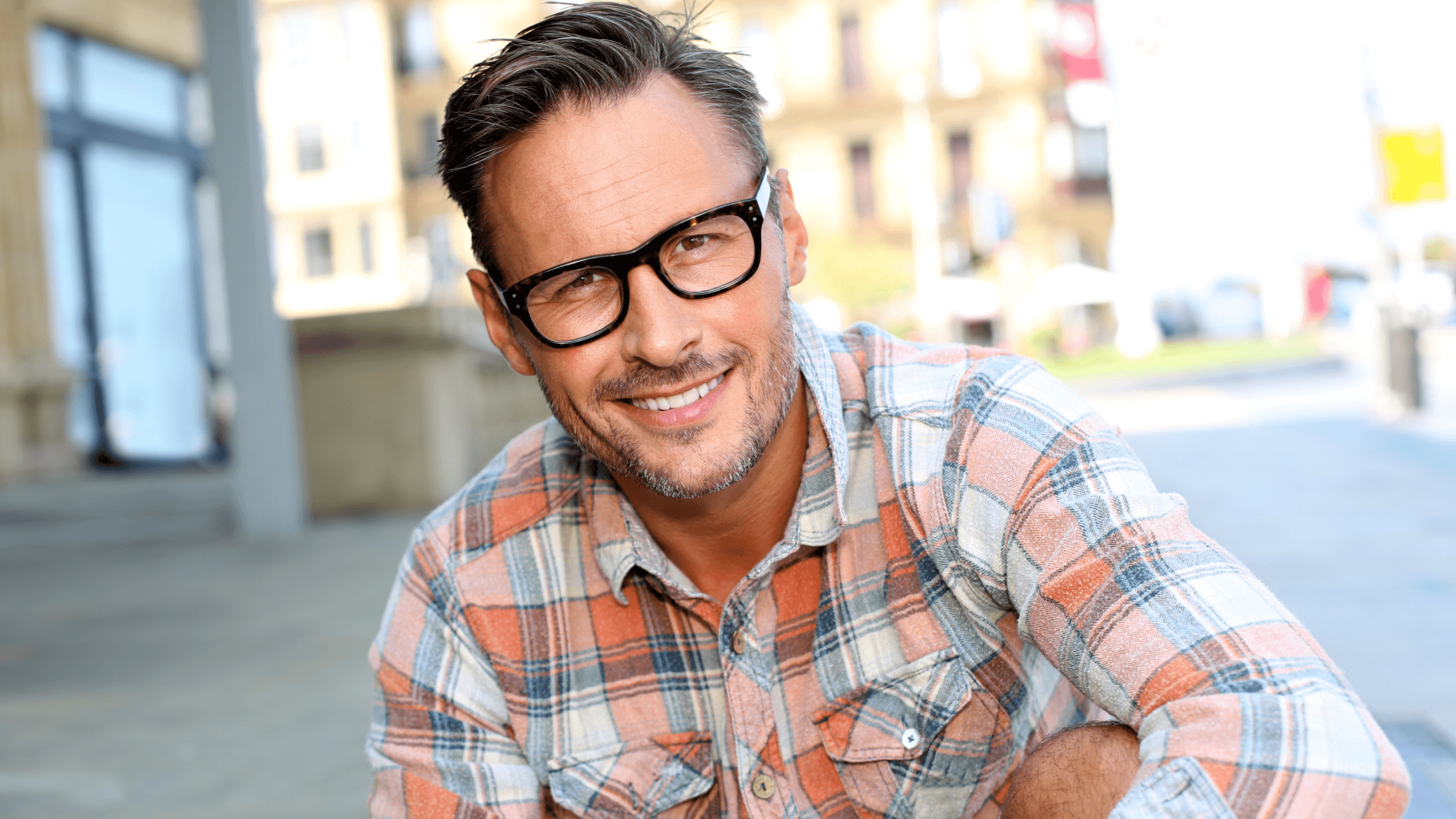 When you're first considering LASIK eye surgery, you may wonder if you're a LASIK surgery candidate. At Wang Vision Institute, Dr. Ming Wang and Dr. Josh Frenkel offer consultations where they evaluate patients in Nashville, TN to determine if they are a candidate for laser vision correction surgery. There are several factors that play into this decision, not just your prescription. A member of our LASIK team will examine your eye health and discuss the LASIK age requirement with you to determine your eligibility.
What is the best age to have LASIK surgery?
While there is no LASIK age limit, our doctors recommend having LASIK between the ages of 25 – 40. While LASIK is FDA-approved for those over 18, you may still experience eyesight changes into your early adulthood, so we prefer our patients to wait to have LASIK. We require your vision to stabilize before approving you for LASIK eye surgery. We will review your previous eye exams to see if your prescription has significantly changed within the last year. We like to see it stay the same for two years. For patients over 40, they may develop presbyopia, which causes you to need reading glasses. While we do perform LASIK on older patients, many find that it is more beneficial earlier in life.
Who are the best LASIK eye surgery candidates?
There are a few general requirements for LASIK eye surgery, other than age. Not meeting these conditions could mean that you are not eligible:
Be in good general health and take no medication that compromises your immune system

Are not pregnant or nursing

Have a healthy cornea and adequate cornea thickness

Have no active eye disease

Have at least 20/40 vision with either glasses or contacts

Have a stable eyeglass prescription (at least two years)
Dr. Wang and Dr. Frenkel perform a thorough examination to make an informed decision about eligibility. Most patients with nearsightedness, farsightedness, or astigmatism can expect positive results from LASIK eye surgery if they meet the requirements.
What to expect during a LASIK eye evaluation?
At Wang Vision Institute, we will ask you a series of health questions about your eye health and medical history to learn about your candidacy for LASIK eye surgery. We will also want to know why you are considering LASIK, the medications you're taking, your social history and lifestyle, and any family history of eye problems.
Next, we perform different LASIK tests. These scan your eyes for measurements that help us determine your LASIK eligibility. Some tests that you may have during your consultation at our Nashville, TN office include:
Dry eye testing: This helps us evaluate if pre-procedure dry eye treatment is needed to prepare your eyes.

Pupil testing: This lets us see how your reflexes react to light.

Corneal topography: This allows us to map your corneal surface. Pachymetry helps us decide if you have an adequate corneal thickness for LASIK.

Keratometry: This test looks at the shape and radius of your cornea.
What can LASIK fix?
LASIK surgery has been effective in correcting refractive errors. This is how the eye focuses light, and with errors, it has trouble doing so. Some refractive errors that LASIK eye surgery can help correct include:
Myopia (Nearsightedness): This is when you can see near but not far.

Hyperopia (Farsightedness): This is when you can see far away but cannot see things near.

Astigmatism: Astigmatism causes blurred vision at all distances.
Cataracts, lazy eye, glaucoma, and keratoconus all cannot be corrected with LASIK eye surgery.
Learn if you're a LASIK surgery candidate
When you're interested in laser eye surgery in Nashville, TN, Dr. Ming Wang and Dr. Josh Frenkel can evaluate your eye health to determine if you're a candidate for LASIK eye surgery. At Wang Vision Institute, we determine candidacy on a case-by-case basis. To schedule a consultation to discuss LASIK eye surgery, call our eye office today.