Lasik Promotion for Essential Workers
Provided by Wang Vision
---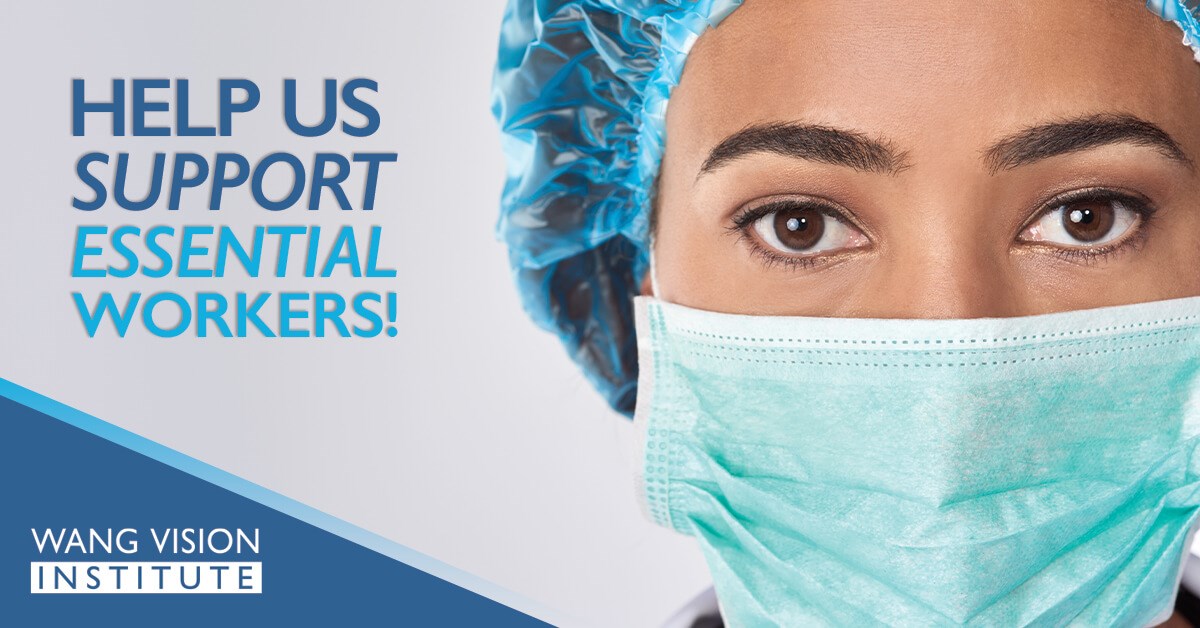 We're extending our offer of 25% off LASIK through the end of the summer to continue showing our appreciation for essential and frontline workers! Reading the incredible stories about workers in our community inspired us, and we want to show our thanks.
Please fill out the form below if you are interested in this offer!
Disclaimer: There are many factors that determine whether an individual is a candidate for LASIK. If you are not a candidate for LASIK, the 25% discount can be applied towards a service you are a candidate for, however, other fees may apply.
An Essential Worker is considered someone who is employed in the following professions during COVID-19: healthcare workers, retail and food service workers, delivery and manufacturing workers, civil servants, sanitation, news media, and educators. If your profession is not mentioned, and you believe it should be included, please reach out to us and we can discuss further!
Giveaway Requirements